Get actionable, unboring B2B growth advice in your inbox every day.
Subscribe to B2B Bites Daily:
How do you eat an elephant?
 One bite at a time.
B2B growth&marketing are hard, so we bring it to you in delicious, bite-sized chunks.
Go ahead and binge some topics below, but don't forget to sign up to get a B2B Bite in your inbox every morning.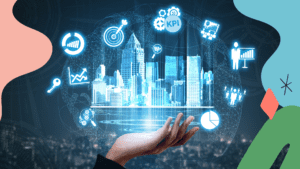 "So what's the ROI on B2B marketing/ABM/Linkedin/xyz/[insert unquantifiable initiative]?" I think there is a time and place for that question, but it's definitely not at
More »