What we're passionate about
In short: flipping on the growth-switch for ambitious Saas and IT development companies.
Growth = sustainable and sexy go-to market campaigns with sweet content that delight buyers.
"You said 'sustainable growth'? Yes – we don't just want to give you fish, but also teach you how to fish.
Agencies rely on selling you more and more work.
They want you to outsource as much of marketing, as possible.
After a while, this is opposite to your interests.
They will also not teach you much or share knowledge, as this would undermine their business model.
A consultancy cannot take part in execution, or implementing the strategy. They may/may not be able to teach and train your staff. You become overdependent on them.
So, what's the solution?
You need one growth partner who intimately
understands your business and market, and who does all three functions: consulting, execution, training – a.k.a.: knowledge transfer. To help you build a core internal growth team.
That partner is Klear
provided, you resonate with the same values. Here is how we approach growth and partnerships with our clients:
How we approach growing your B2B technology business
We look to partner only with companies who share our mindset around how to grow B2B companies.
Here are key principles that govern how Klear works with clients: 
Revenue-focus. Sure, 90% of what we do is marketing, but it's always in the context of - and in coordination with - the other two functions that create revenue: sales and customer success.
B2B Marketing ≠ 'sales assistants' ≠ lead generation ≠ creating pretty collateral

B2B Marketing = intimate understanding of the market and buyers » crafting a unique and uncopy-able positioning » creating kick-ass content and buiding campaigns that build your pipeline.

B2B Marketing = methodical experiments to new revenue paths = always finding new growth systems and doubling down on what works.

You need both value-heavy ("give-give-give") marketing AND have a strong commercial/revenue-focus too (marketing needs to preempt sales and customer success).

Everything you do in growth should lead to a great buyer experience. Great buyer experience »» long term revenue growth.

Done is better than perfect » move quick, fail&learn fast, be agile and adjust later.

Account-based marketing, revenue marketing, demand generation - and generally the stuff we do takes time to gain traction » start as early as possible and be patient. If you don't have patience and want results 'yesterday', this isn't for you.
A fair question you might have: how is world-class B2B marketing that's focused on pipeline and impact different from traditional digital marketing? 
SMB vs Enterprise B2B Marketing Skillset
Content Marketing
Email Marketing
Data & Analytics
Paid
Media
Facebook Ads
Google Ads
Instagram Ads
Linkedin Ads
Search Marketing
Social Media
E-commerce Marketing
Awareness
Organic search / Orcanic Social / Guest Posts
Public Speaking / Podcast interviews
Community Engagement
Partnership webinar
Growing network
Demand Generation
Case studies / Manual distribution
Paid Target Distribution
Newsletter
Webinars
Demand Capturing
Case studies / Manual distribution
Paid Target Distribution
Newsletter / Webinars
Activation
ABM Activation Programs
Client Success
Customer Interviews
Success Story
Satisfaction
Expansion
Deal expansion
Case Studies
Upsells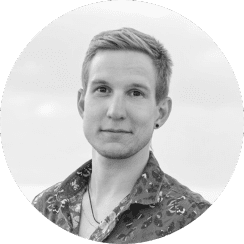 Laszlo
Lazar
Marketing Manager (Content, Branding, Strategy)
Laszlo is an essential part of our content and digital marketing efforts. He's been playing the content creation game for 5+ years for startups and multinational corporations alike. He's specialized in building content production systems as well as creating engaging content that converts.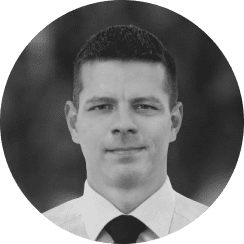 Zsolt
Simon
Sales and marketing automation
Zsolt is a master of building systems that get clients and increase retention. He has led wildly successful CRM, marketing automation and business process automation projects for banks, tech startups and service companies. In his free time, you'll find him on his motorbike or at the rink playing hockey.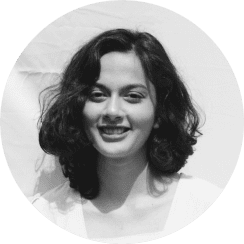 Drishti
Sanghavi
Drishti is the project manager and consultant at Klear. She brings over 3 years of experience working for B2B SaaS startups' marketing teams from all around the world. She's passionate about content, campaigns, copy, and unnecessary alliteration. Outside of work, she can be found basking, baking, or boxing.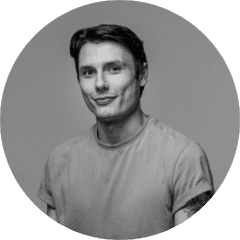 Zoltán
Kozma
Zoltán (Zoli) is an all-round B2B marketer with 5+ years of experience and a deep passion for paid media. Over the years he's been designing and executing campaigns on international markets for startups, large enterprises and everything in between. For Klear and its clients, he's responsible for distributing all content and offers that run on an ad budget.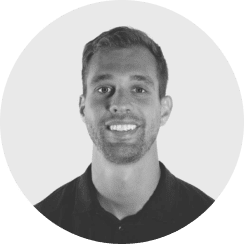 Tristan
Ruml
What Tristan brings to the table is over a decade of experience setting up big deals in several B2B and B2G verticals on the US market. Based in the US but spending months in Europe working with companies. His special superpower is helping European and Asian companies understand North American buyers and craft GTM strategies to win new business.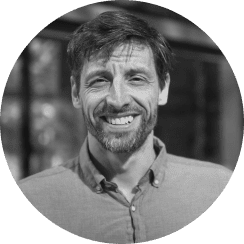 Dan
Zsolt Rényi
Dan (Zsolt) founded Klear after 10+ years of doing SaaS and B2B marketing for companies large and small, and 15 years of running his own service business. His vision for Klear is to be a no-nonsense growth partner for tech companies looking to expand internationally. Dan has 3 kids, likes to climb walls and run ultras. He is unofficially the 3rd worst cook in Budapest for his age group.