What you get with Klear: a lean growth machine that
turns target enterprises into high ACV deals in your pipeline.
Because you're tired of guessing and hoping about
what works to drive revenue.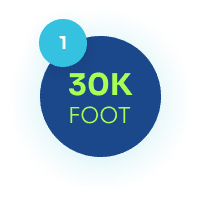 The 30k-foot overview
Put simply, Klear builds a system and a culture in your organization where we run growth experiments.

We use proven playbooks to unlock new revenue channels for your company.
helps you figure out and nail positioning
generates awareness and demand for your product/service
creates content vehicles and assets – and distributes them
launches campaigns that build pipeline to wow your sales team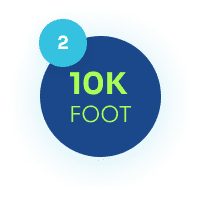 The 10k-foot view
The four building blocks

If you want enterprise clients, you need a go-to market rocket that starts with marketing, is supercharged by sales, and works the way your buyers want to buy.
(!! An outbound-driven, sales-first jambo is hurting you. It turns buyers off. If you need a refresher on how sales-first growth is killing you softly, watch this. (62-second long video).
Your growth/GTM vehicle has four components:

Market – Choosing a tight enough but still lucrative niche is paramount to successful positioning. Your go-to market engine's initial success depends on this.
Message – Positioning you to win in the market. Not by features or awards, but by hyper-differentiation. Add a killer brand narrative and sales stories, and you're off to a promising start.
Assets – Content, tools, events and a media engine that generate demand and magnetizes your ideal buyers. Your marketing assets will have the buying committee drooling.
Action – Content distribution with account-based marketing. Add in activation that generates pipeline.
All throughout the process, we are
Talking to your best buyers, so that we're minimizing guesses and optimizing for what buyers want.
Aligning with sales, so that we're on the same page with the same targets, understanding and using the same messaging.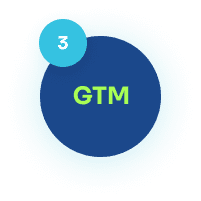 Your guide: The GTM Wedge
Go-to market is an absurd concept.

Here is how B2B tech scale-ups need to approach it, so that it becomes tangible…

If any of the components are suboptimal, you don't have a wedge and your GTM will break. You need to be winning in all four areas.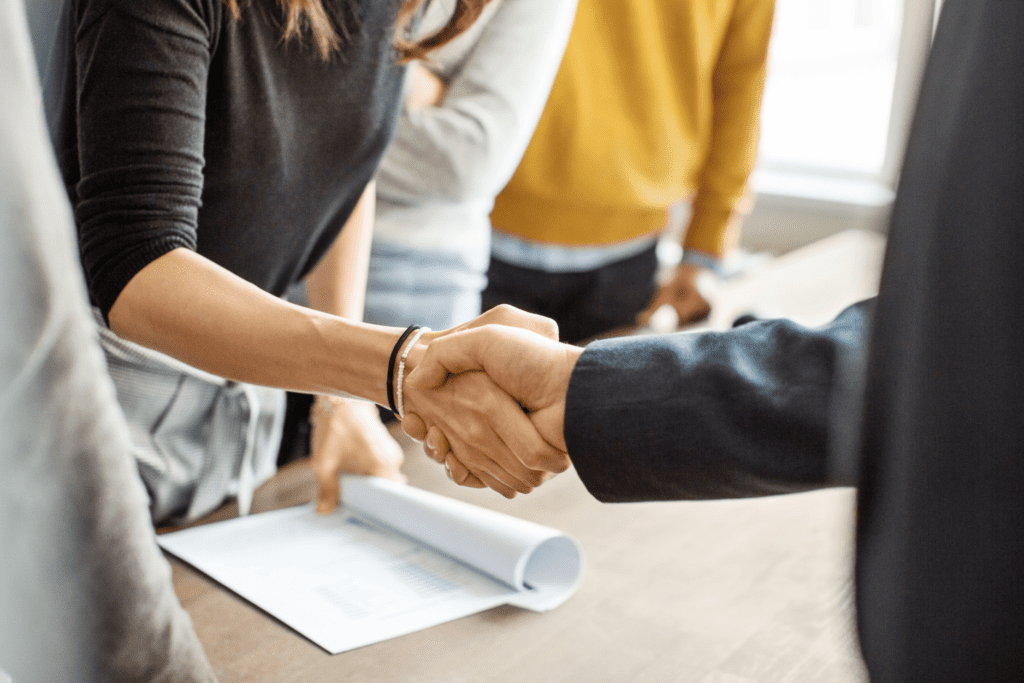 You will have us building a kick@ss go-to market engine that attracts, educates and puts enterprise buyers in your sales pipeline, so that they're ready to talk to you.
We'll focus on all four GTM components synchrounously: market, message, assets and action.
We'll also align with sales and do joint campaigns.
Is it time that we…
OK, so what's the "setup"
You'll get a lead strategist and a small, agile team who will work with your team along defined sprints using proven playbooks.
Two things to unpack from the above:

We work in sprints:
we define clear goals in 1-3-month increments, create specific plans and execute ruthlessly.

You'll get our B2B marketers, content creators, designers, videographers working alongside your team.
What you need to bring to the table:
A product or service that is proven to create value, i.e.: problem-product-market fit.
The ability to sell above product or service: generating actual revenue in your company.
An understanding about how progressive B2B marketing should work.
A budget proportionate to your ambitions.
(See guide)
More than
just getting
enterprise deals
Sure, we're all here for revenue – but at the end of the day, we want to help your revenue function to evolve to