Infinityn International is a Growth Process Outsourcing (GPO) agency and partner, serving leading global tech enterprises. In 2023, they were ranked the 91st fastest growing company in Europe by The Financial Times. Infinityn uses its proprietary framework: Agile Account-Based Growth to research, find and nurture prospects into well-qualified sales opportunities for its clients.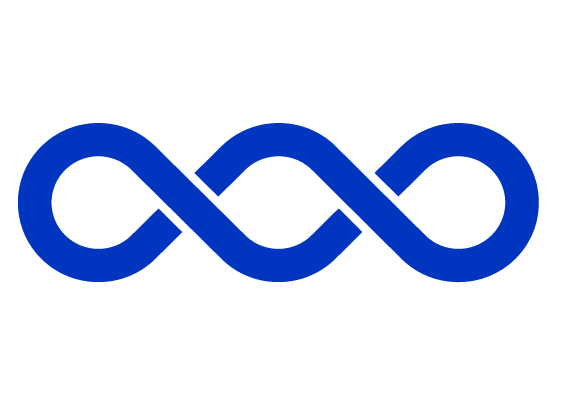 Strategy, Campaigns, Content Creation
Create B2B content power. Establish authority.
The initial goal was to build a strong backing for the primarily outbound-driven efforts of the sales team; the first milestone was creating coherent messaging, a brand-script and content pieces that reflect and drive the main messages and positioning.
The result: content-driven thought leadership, and a demand generation engine that educates the market and provides air cover for sales activities. Being a new company, sales collateral also had to be created for bottom-, middle- and top-of-funnel sales support.
As their marketing team grew and marketing operations expanded, Infinityn needed help creating and orchestrating a demand gen strategy on social media, backed by account-based advertising campaigns.
Another challenge that came with their rapidly growing marketing team was hiring and training. For this, they also needed a solution.
Klear's presence at Infinityn is an important part of our growth and success. We love their ideas and insight, their revenue-focus and experience in account-based marketing. They are instrumental for us in multiple ways: from strategy to written- and video-content creation, and also training our team.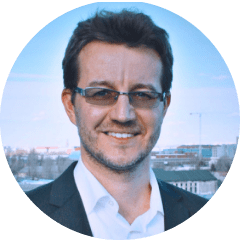 Workshoppin' Strategy and Messaging
As always, the cooperation started by crafting strategy throughout a series of workshops with the C-level leaders and some "Infinitynites" working in the trenches every day.
Crafting the unique mechanism
A huge milestone was taking part in architecting Infinityn's "unique mechanism" – the framework by which they deliver results to clients. This was framed as Agile Account-Based Growth, an enterprise-growth framework that has since proven to generate thousands of sales qualified enterprise leads for the companies that Infinityn helps.
Crafting the unique mechanism
Created marketing and sales collateral: articles, videos, case studies, social posts, ads. Klear also creates account-based content on demand – crafting powerful, personalized slide decks for sales presentations.
Account-targeted Linkedin Campaigns
A highlight of our cooperation was creating account-targeted ads, driving engagement from dream accounts, increasing penetration with existing accounts. Outbound campaigns suddenly became much more effective, making SDRs' jobs not only easier but more fulfilling.
Klear got deep into creating articles, impact studies, videos and even employer branding material. We also set up the hiring automation process in Hubspot, which is used by HR to manage hundreds of applicants yearly.
As a result of working with Klear, we now have positioning and messaging that differentiates us and makes promoting our services more successful. Klear also drive a content engine and campaigns that contribute to pipeline and revenue goals. They are also key in training our marketing team. Dan and the team are fun to work with, never short on ideas – highly recommended!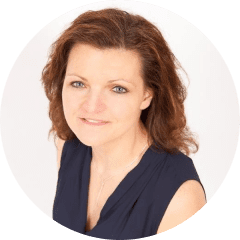 Success with Hiflylabs has three key components:
Marketing has been a fundamental component of growth for Infinityn; the company has tripled in size over the 2.5 years of cooperation so far.
Since we've started working together, Infinityn has closed millions of dollars in ARR using content and collateral created by Klear
Most importantly – knowledge transfer: Klear is now helping hire and train the marketing team, which is soon to grow over 10 people.
The client's modern data stack division saw significant growth with new and exciting projects popping in their pipeline from Europe and North America, and eventually, closing successfully.
Pipeline velocity metrics improved, and qualitative feedback from sales revealed that it was much easier to go from 'cold' to 'discovery'' because prospects knew about them. 
This was made possible by thorough research and understanding of Hiflylabs' buyers and buying committees and co-creating content with the Analytics Engineering team. This, coupled with the consistent messaging across the marketing assets that catered to an international audience helped Klear accelerate Hiflylabs' growth engine. 
Slowly but surely, there was an internal shift in the attitude toward marketing's role in creating business value; from being a supporter to having a seat at the revenue table. 
The sales process shortened significantly for Hiflylabs' outstaffing services because prospects were pre-empted, and made aware of Hiflylabs' experience. As a result, they had confidence in the brand. According to the sales lead of modern data stack services, Mark Soos, their prospects commonly referenced Hiflylabs' valuable content and presence on various channels such as LinkedIn.
With the help of Klear, Hiflylabs has managed to accelerate its marketing operations and build one heck of a demand generation mechanism while opening new avenues of cooperation with sales in ABM motions. Optimizing and scaling this machine is the next leg of the journey.