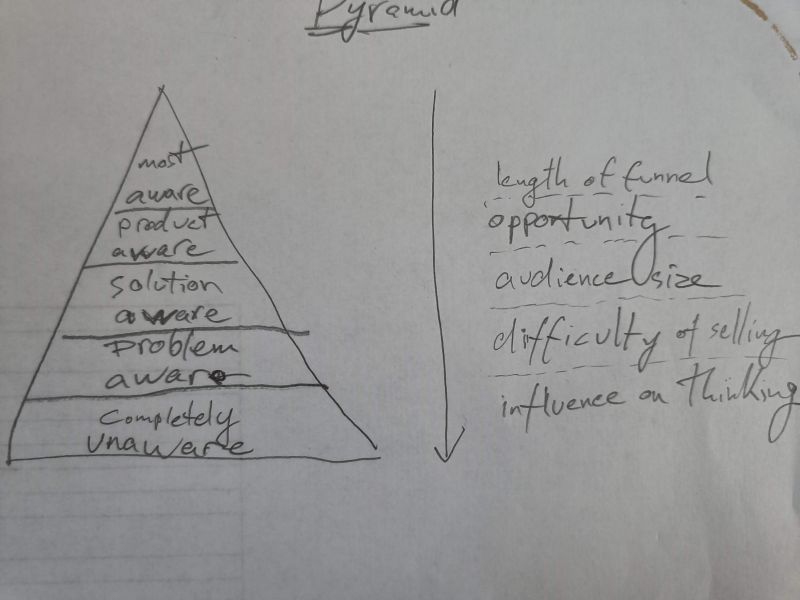 Is "demand generation" just a buzzword that means a different thing for everyone? Is it the same… or an evolution of inbound? It's neither, and here is why. 
First, demand generation is neither a synonym, nor an evolution of inbound imo. Demand generation by definition is creating demand, where there isn't any »» in the part of the market which is unaware.
OK, what's inbound?
Inbound creates content and "pull marketing" (that's the old term for inbound) in **all stages of awareness** including MOFU (middle of the funnel) and BOFU (bottom of the funnel) content.
In these later stages, you still need content and the whole inbound shenanigans, but demand is already there. So you're not doing demand generation, you're doing **demand capturing**.
In the attached image, demand generation refers to content at the very bottom of the pyramid, perhaps also a bit to the "problem awareness" stage. Inbound deals with the whole pyramid, and more.
The reason demand gen is hot nowadays is because it's getting harder and more expensive to win the game at the higher stages of the pyramid in competitive markets.
So you have to start engaging the market at earlier stages, even before their problem arises. At the very bottom.