Anyone who's been in marketing long enough knows that marketing doesn't run on set frameworks and SOPs, nor does it run purely on experimentation. Usually, it's a combination of the two that produces winning results.
Because there is no set procedure on how to do marketing, it's important to constantly be creative, run experiments, and find out new ways to do things. But companies looking to grow often don't have enough resources or expertise to run multiple experiments and scale what works. Growth Division's business model focuses on validating channels for companies looking to grow.
At Growth Division, this is how they do it:
Step 1:
In the bullseye framework, there are about 20 or so different channels to market. But when you're a startup, how do you know which one works for you?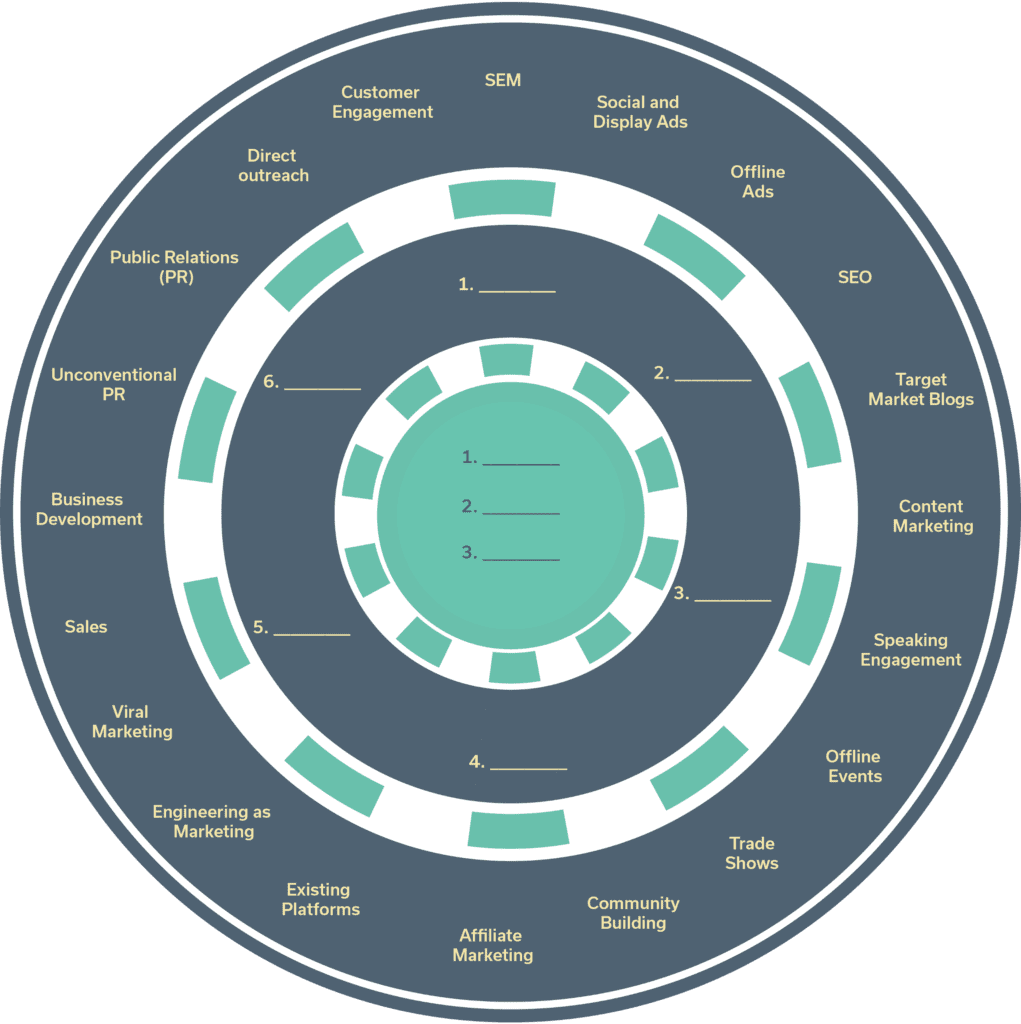 Digital is becoming increasingly difficult to compete in. And Google Ads' 27% YOY increase in CPC is a little alarming. With email, you're lucky to get open rates over 20%. And yet, digital channels work out great for some.
For some clients, sending out hand-written letters and then targeting their audience with digital channels works better. Of course, as long as it's personalized and not plain weird, you're going to have pretty high response rates. Finding their address may not be as simple as finding their email id. But ultimately, with any type of outreach campaign, it boils down to the quality of data you put into the top of the funnel.
This isn't about the few channels you use, but also about how those few channels work in tandem with each other. Your marketing strategy as a whole should make sense.
Step 2:
The first step is about deciding the channel(s), and the second is about actually going in and testing them.
Here, you determine the objective, hypothesis, variable metric, output variable target, metric baseline, and a few other fields. Even while experimenting, it's important to prioritize which experiments to run first. The Growth Division does it through the ICE (impact, confidence, ease) framework. Setting up all these fields before you run the experiments helps you set expectations around what success looks like and how you're going to approach this experiment.
What about channels where results cannot be quantified?
For example, demand gen on social channels is really difficult to measure, at least early on. In that case, the end date of the experiment can be set up a few months later and the experiment can run in the background. That way, you're looking for instant success, but not ignoring the channel completely either.
TL;DR
The bullseye framework talks about 20 or so marketing channels and how experiments can be run on all (or a few) of them to figure out which ones work in the long run. This varies based on the client, their budget, requirements, and a few other factors.
Before you run experiments, you need to set expectations, decide on goals and define success. By documenting progress along the way, you will know if the experiment was a success, and by what margin did it exceed expectations, if at all. A key thing to remember here is that these experiments are run by experts, not marketing generalists.
Once you find the channels that work, you scale them. Basically, this process aims to systemize perpetual experimentation.
There is no ultimate marketing channel mix, it all depends on market maturity and where you currently are as an organization.